ANNOUCEMENTS
ANNIVERSARIES, BIRTHDAYS, CANCELLATIONS, CONDOLENCES, MARRIAGES, ETC.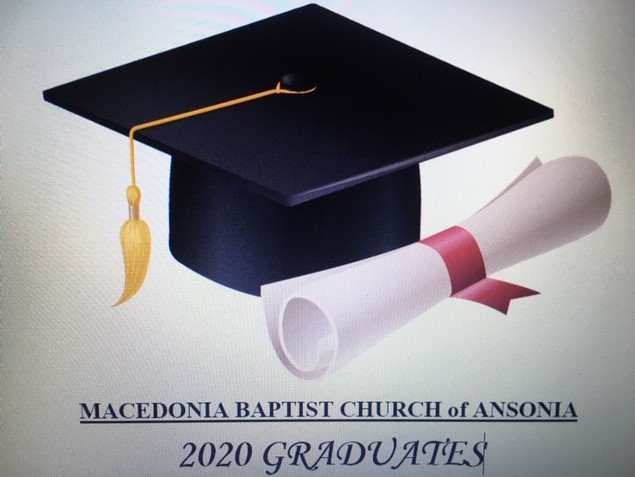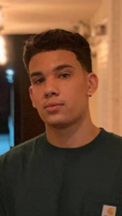 JARED VENSON
Eastern Connecticut State University  Jared graduates with a Bachelor's Degree in Communications, strength in Advertising, and minor in Information Systems Management.  He has worked hard for the past four years maintaining honors and earning recognition on the Dean's List.  Jared belonged to clubs as well as a member of a fraternity.  While holding down a job, he also excelled in his weightlifting hobby.  Jared will be pursuing a career at a technological systems business using his education.  Parents Trustee Chairman Shawn & Cassy are beyond proud of him to be the first college graduate in their immediate family.  Congratulations to Jared Venson from his family, and to all 2020 Graduates.  The Macedonia Baptist Church Family & friends also congratulate Jared Venson and all 2020 Graduates.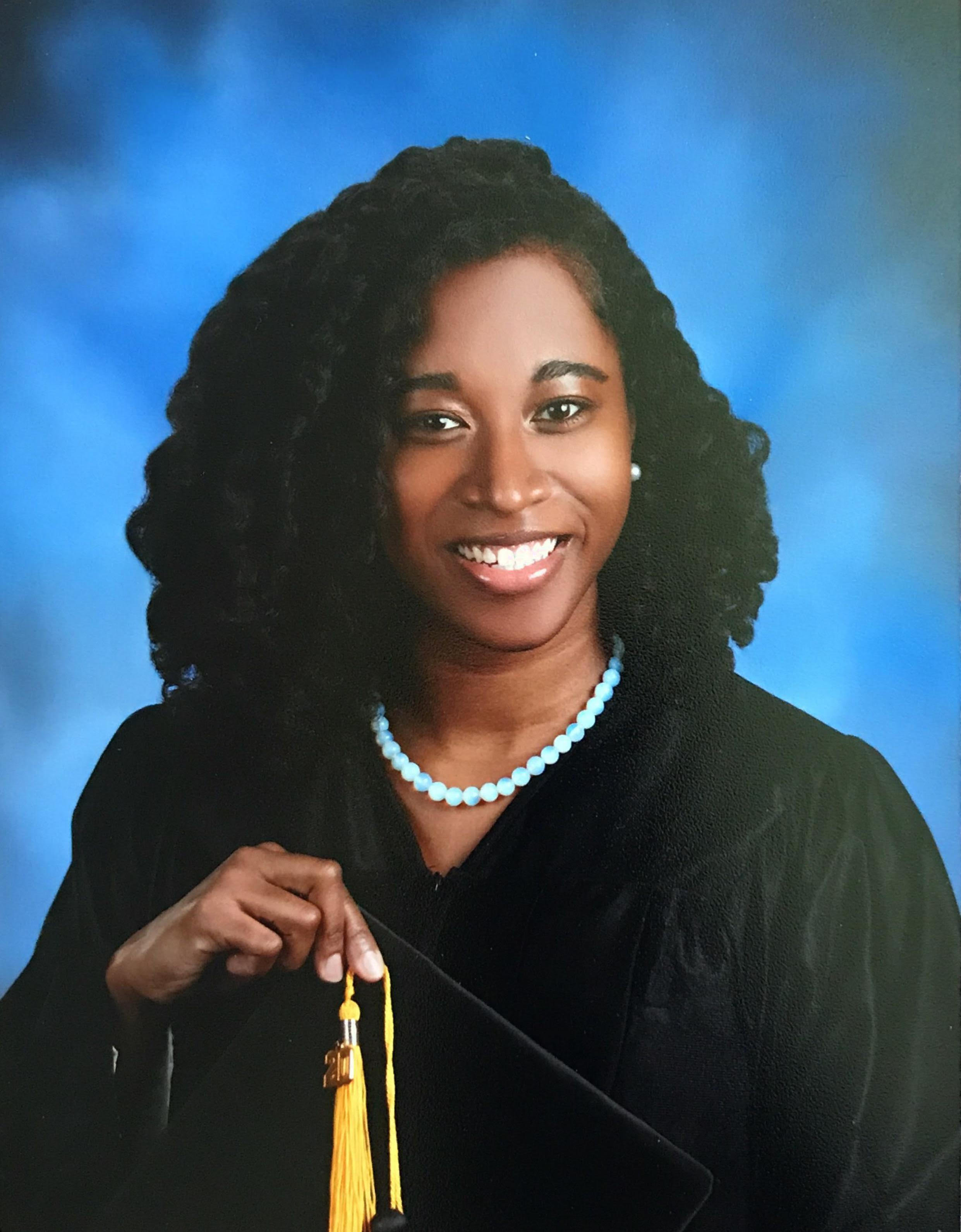 AMBER BENNINGS
Quinnipiac University  Amber is graduating with a Bachelor of Science Degree, majoring in Health Sciences and a minor in Psychology.  Amber has excelled in leadership throughout her four years at the university.  She stood as Director of Novities and Promotions for the school fall and spring concerts, held an executive board position on the Student Programming Board as the campus Travel Chair, while also maintaining membership in the Black Student Union, African and Caribbean Student Union, and Black Christian Ministries Organizations.  Amber has also worked as a campus intramural sports referee, Campus Life Student Organization Assistant, and a Edge Fitness Clubs Kids Coach.  She completed her internship with Plus One, an Optum Company at Alexion Pharmaceuticals as the Exercise Science/Kinesiology Intern.  This past January, Amber had the pleasure of doing a study abroad session in Barbados where she visited multiple health facilities and studied under their practitioners.  She will be pursuing a career within the health industry and will begin to continue her education in the year 2021-2022.  Her Grandparents, Roberta & Moses Douglas are very proud of what she has accomplished and would like to congratulate her and the rest of the Class of 2020 Graduates.  The Macedonia Baptist Church Family & friends also congratulate Amber Bennings and all 2020 graduates.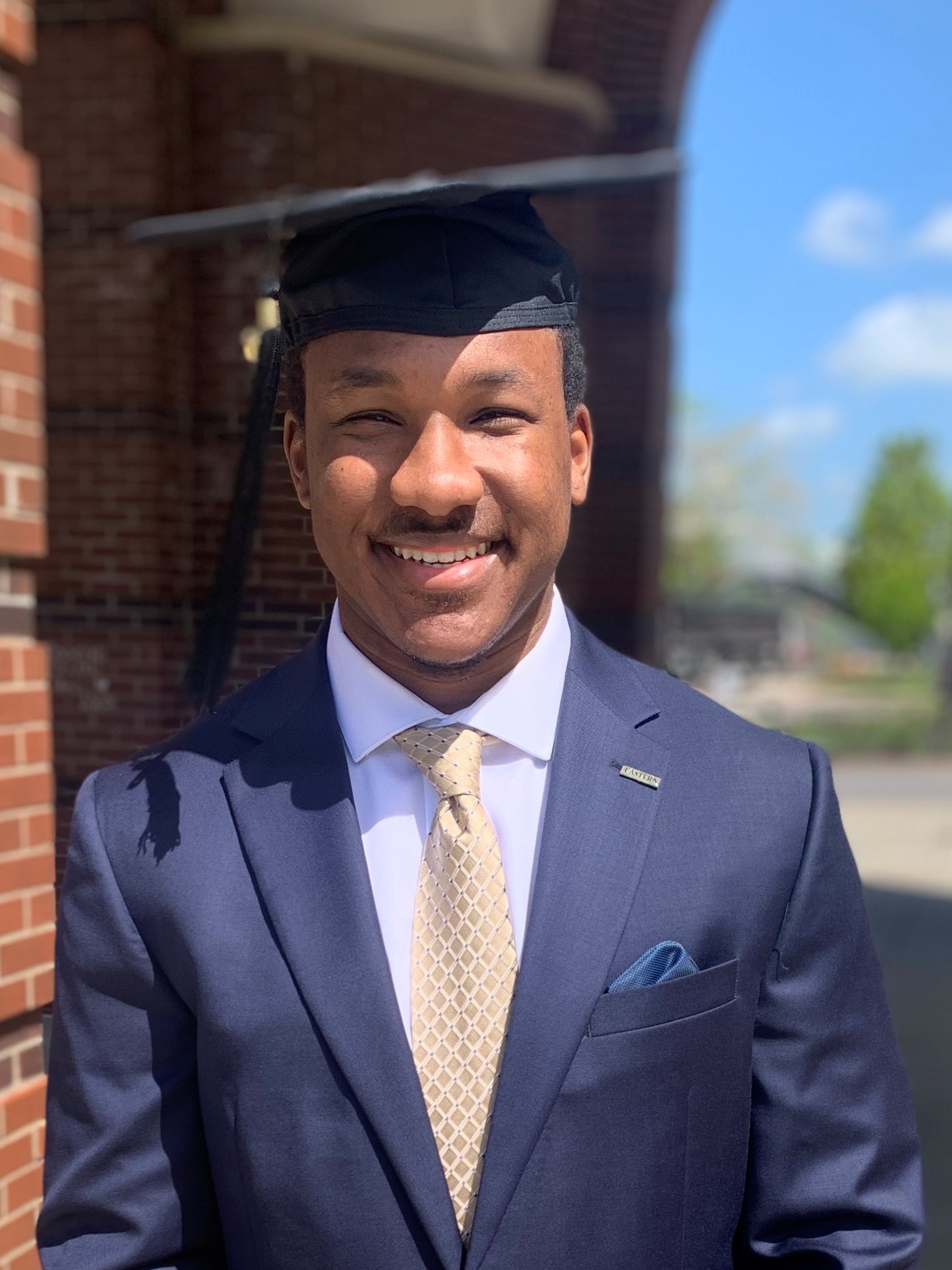 JAHYMAL DEWAR
Eastern Connecticut State University  Jahymal "JR" has graduated earning a Bachelors of Science Degree in Communication.  He will be employed at Latham & Watkins, LLP this summer.  The Macedonia Baptist Church Family & friends also congratulate Jahymal "JR" Dewar and all 2020 graduates.
HAPPY ANNIVERSARY!!!
Guy & Judy Morgan - February 14th - 12 years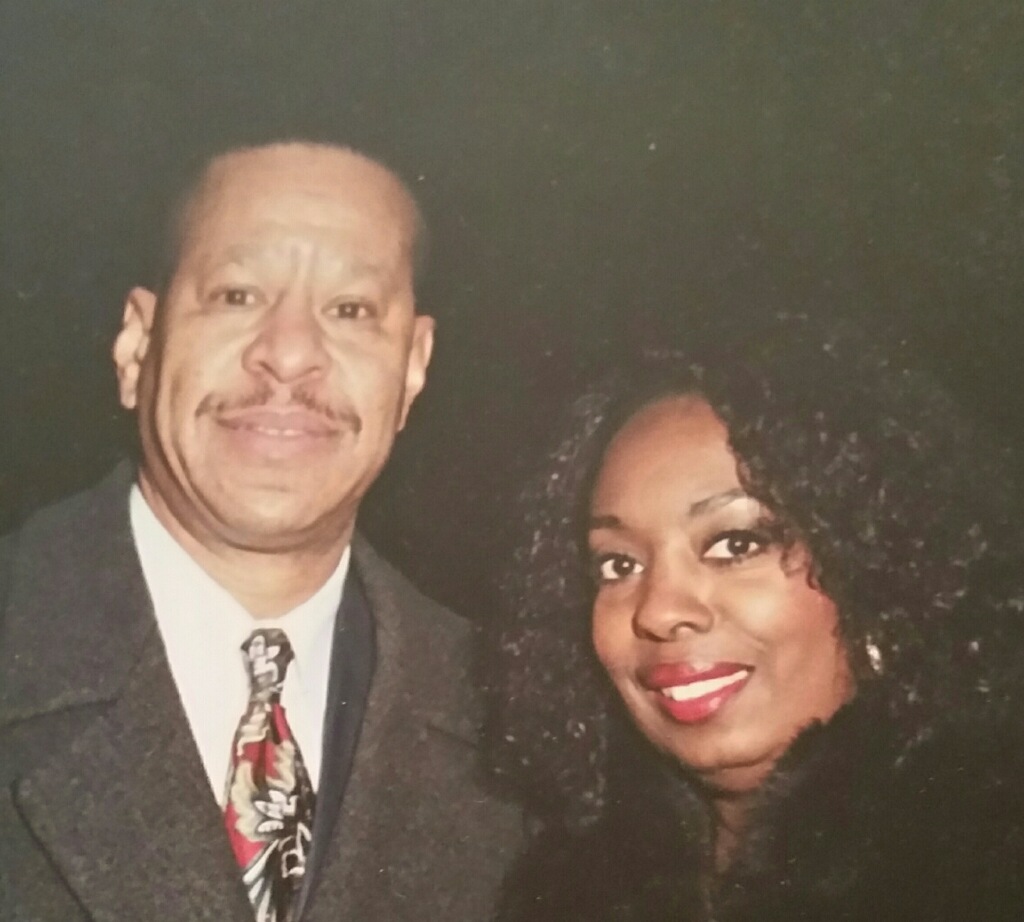 Deacon Zeke & Deacon Mariah Collins - April 22nd - 28 years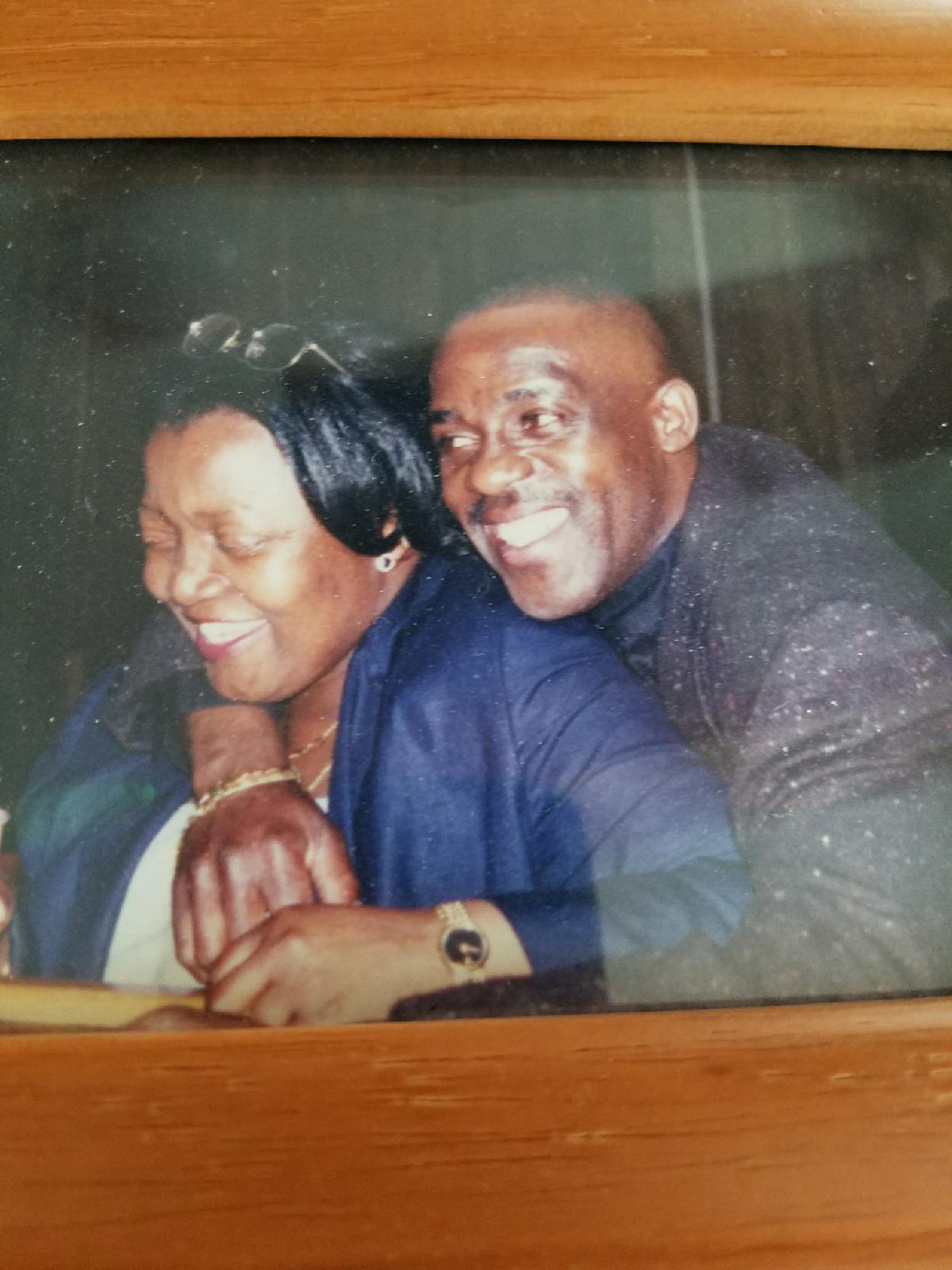 HAPPY BIRTHDAY!!!
Deacon Karen Thomas-McGibony - March 4th
John Belton - March 18th
Nigel Ingram - March 19th
Debra Thomas - March 22nd
Deacon Janie Stafford - March 28th
Jean Douglas - March 30th
Deacon Zeke Collins - April 1st
Janice Bonaparte-Morris - April 7th
Selina Scott - April 10th
Charita C. Padilla - April 11th
Ashanti Sanders - April 12th
Tracy Sanders - April 16th
Carolyn Gardner - April 19th
Justin Carotenuto - April 26th
Elezena Anderson - April 27th
Chaz Sanders - April 29th
Dickie Lowe - April 29th
CANCELLATION
THE COVID-19 VACCINATION CLINIC SCHEDULED FOR THURSDAY APRIL 15TH WILL BE POSTPONED ONE DAY TO FRIDAY APRIL 16TH FROM 9:00 AM UNTIL 12:00 PM.
THE SPIRITUAL HEALTH & SALVATION OF OUR MACEDONIA FAMILY & COMMUNITY IS OUR PRIORITY.  AND SO IS THEIR PHYSICAL HEALTH & SAFETY.  SO BEYOND DISINFECTING AND SOCIAL DISTANCING, WE WILL BE CANCELING ALL WORSHIP CENTER SERVICES INCLUDING CHURCH SCHOOL & BIBLE ACADEMY UNTIL FURTHER NOTICE.  PASTOR ALFRED L. SMITH, JR. WE BE PREACHING SUNDAY SERMONS VIA FACEBOOK LIVE AT 9:30 AM.  MORE DETAILS TO FOLLOW.
We are currently asking our leadership, members, and friends to send in your weekly Tithes & donations by check & U.S. Mail to P.O. Box 363 Ansonia, CT  06401.  Thanks and may GOD bless you & keep you.  May HE cause HIS face to shine upon you and give you peace.
The coronavirus has cause a major disruption of normal life, anxiety, hardship and death.  We would like to encourage you with Psalm 91.
PRAYER FOR OUR COMMUNITY & THE WORLD
Merciful FATHER, our Lord GOD in heaven, from Whom all blessings flow, we come before Your throne of grace & mercy lifting up Your Word and promises.  Let not our hearts be troubled, but let us trust in You.  Your Word is a lamp unto our feet, and a light unto our path.  We shall not be afraid of evil tidings, for our hearts are fixed, trusting in the Lord.  So let us be of good courage, and He will strengthen our hearts, all of us who hope in the Lord.  So we declare now Yea, though I walk through the valley of the shadow of death, I will fear no evil, for You are with me: Your rod and Your staff they comfort me.  Help us Lord to trust in You with all our heart and lean not to our own understanding, in all our ways to acknowledge You, that You should direct our paths.  And when we lie down, we shall not be afraid, but our sleep shall be sweet.  And the peace of GOD which surpasses all human understanding, will guard our hearts and minds through Jesus Christ our Lord.  Father GOD, we pray that Your righteous right hand of healing, grace, and protection will uphold our households and communities throughout this time of trouble and tribulation.  We pray for Your wisdom and guidance to be followed by our country's leadership as we eagerly await Your restoration.  Now may our GOD of all grace, who called us to His eternal glory by Christ Jesus, after we have suffered a little while, restore, support, strengthen us, and place us on a firm foundation in Jesus's name, Amen.
IN LOVING MEMORY*
Evelyn Antrum - September 9, 1931 - March 17, 2016
Herbert Antrum - March 31st
Samuel E. Coleman - May 16, 1952 - March 23, 2016
Julia Hayes - August 8, 1920 - March 17, 2014
George Keels - December 16, 1923 - March 11, 1995
Marcella Elaine Keels - August 22, 1934 - March 1, 2006
Mattie Lewis - March 4th
Louise Spencer - March 17th
Jammie Lee Toney - March 31st
Vonda K. Bennings - December 23, 1964 - April 26, 2004
Deacon Robert L. Gregg - April 3rd
Annabelle Roseboro - December 17, 1927 - April 9, 2020
Reverend Dr. Loma V. St. Clair - April 14th
Altonette Renee Willis-Reid - May 31, 1966 - April 5, 2013
CONDOLENCES
Our community is sharing a collective feeling of loss, and we sympathize with the grieving families over their departed beloved.
Our deepest sympathies and our prayers go out to Brother Joseph Collins, Sr. in the passing of his wife Mary T. Collins.  She was also the mother of Deacon Zeke Collins.  We ask for GOD's peace and strength for the entire Collins family as they mourn her loss.  There will be a Celebration of Life Service for her on Saturday, March 20th in Silliman Baptist Church located on 1728 Fairfield Avenue in Bridgeport, CT at 10 AM.  Visiting hour starts at 9 AM.  Please note that masks and social distancing will be required throughout.  Interment will follow at Pine Grove Cemetery, Wakelee Avenue, Ansonia. 

SUGGESTIONS FOR LENT & ALL YEAR ROUND

We can do more than just deny ourselves of things that we enjoy.  We can deny ourselves of things that GOD does not enjoy in us

Give up anger.................Be more patient
Give up apathy...............Reach out and help someone in need
Give up bad company......Bad company corrupts good character
Give up bitterness...........Turn to forgiveness
Give up complaining........Focus on gratitude
Give up discouragement...Be full of hope
Give up giving up............Hang in there
Give up gloom................Enjoy the beauty that is all around you
Give up gossiping...........Control your tongue
Give up hatred................Return good for evil
Give up jealousy.............Be content with your Blessings
Give up judging others.....Accept others with flaws as GOD has accepted you
Give up negativity...........Think, speak, and act positive
Give up pettiness...........Be more mature
Give up sin....................Turn to virtue
Give up worry................Trust Divine Providence
Give up immaturity (lack of wisdom) in thinking that while you continue to do the same things the same way, you have expectations that things will change for the better.
Let us live everyday not by the world's philosophy, but by seeking and obeying GOD's Word, wisdom and guidance aided by the Holy Spirit that dwells inside of every believer.
Let us always remember, trust, and proclaim:
No weapon formed against me shall prosper.  ISAIAH 54: 17
Greater is He that is in me than he that is in the world.  1 JOHN 4: 4
Thanks be to GOD, who gives me the victory through our Lord Jesus Christ.  1 CORINTHIANS 15: 57 
ENCOURAGEMENT
The Warrior's Prayer by Georgy
PRAY ON THE ARMOR OF GOD
Heavenly Father, Your warrior prepares for battle.  Today I claim victory over Satan by putting on the whole Armor of GOD!
I put on the Girdle of Truth!  May I stand firm in the truth of Your Word so I will not be a victim of Satan's lies.
I put on the Breastplate of Righteousness!  May it guard my heart from evil so I will remain pure and holy, protected under the blood of Jesus Christ.
I put on the Shoes of Peace!  May I stand firm in the Good News of the Gospel so Your peace will shine through me and be a light to all I encounter.
I take the Shield of Faith!  May I be ready for Satan's fiery darts of doubt, denial, and deceit so I will not be vulnerable to spiritual defeat.
I put on the Helmet of Salvation!  May I keep my mind focused on You so Satan will not have a stronghold on my thoughts.
I take the Sword of the Spirit!  May the two-edged sword of Your Word be ready in my hands so I can expose the tempting words of Satan.
By faith Your warrior has put on the Whole Armor of GOD!
I am prepared to live this day in spiritual victory!
In Jesus's name I pray, Amen!